Here's a super green juice recipe to whip up - just what you need to reset your system after a whole lotta overindulging - you don't even need a juicer! Give your digestive system a rest and sip on this cleansing, alkalizing cocktail to help get your body feeling better, lighter, and healthier. (skip to recipe)
Okay, raise your hand if you totally indulged over the holidays.
(What? You're not admitting to it? . . . I see your nose growing!)
Well. I'll raise it for you. I've got both hands waving wildly. I think I should wave my feet, too, but I'll spare myself the indignity of having you see me on the ground like a big ol' flipped turtle that can't get up.
What with the Christmas Eve feasting, and Christmas Day feasting, and Boxing Day feasting, and birthday celebration feasting, and Boxing Week shopping feasting, and New Year's Eve feasting, and New Year's Day feasting, and road trip stop-for-burgers feasting, and all the cookie snacking and cake nibbling and fancy cocktail sipping and wine tasting - oh my. I think I'll just stay on the ground and roll around to get where I want to go.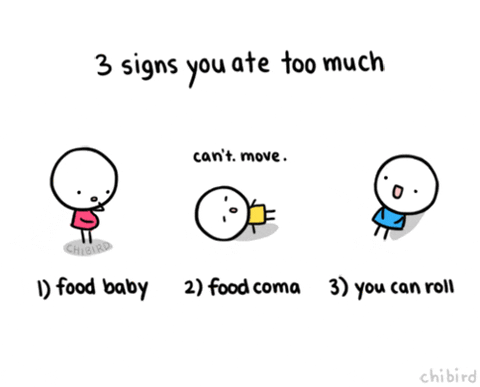 It's time to do my body a favour and get it back on the right track. No big drastic changes, but adding in some more fresh fruits and vegetables seems like a good place to start. My daughter is doing a three-day juice cleanse, but I don't have the motivation to be quite that disciplined right now. So, as we develop some good new recipes to vary her juice regime, I've been 'kind of' following along, drinking lots of veggie juices as I just try to eat more healthily and in moderation. That works for me. My clothes are already feeling a tiny bit more comfortable.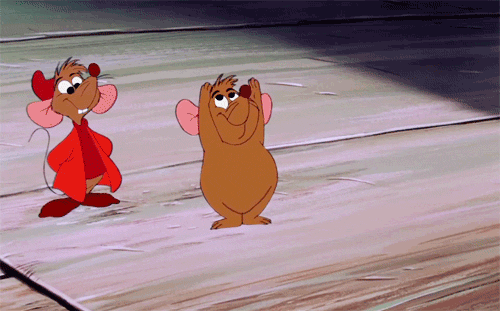 You want the pH of your body to be slightly alkaline - as soon as it gets acidic it provides a good environment for all sorts of inflammation and diseases to take hold. And conversely, the foods that make our body alkaline are the ones that we think of as kind of acidic, like most fresh, raw fruits and vegetables. However, once inside our body, these foods become alkaline. A diet high in processed and refined foods, sugars, meats, and dairy will acidify our body - and guess what we've been eating over the holidays?
I've started my recharge by trying to eat a lot more green salads and fresh veggies, but sometimes it's hard to get enough of them in a day. Adding fresh green juice to my diet is a way to ensure I get all those wonderful vitamins, minerals, flavenoids, and antioxidants that help my liver detoxify and keep my body healthy.
I've included two versions of a green juice recipe in this post: the hard core version is not sweet at all, but is loaded with powerful cleansing and alkalizing vegetables, like tomatoes, cucumbers, spinach, celery, sprouts, and lemon. Plus it has the added boost of minerals from Himalayan or Celtic salt and the inflammation-fighting zap of earthy turmeric - especially when combined with black pepper. The soft core version is a bit sweeter from the addition of a couple ripe juicy pears and a few drops of stevia. It doesn't contain the turmeric, but still has a load of beautiful nutrient-packed, cleansing vegetables. If you're not used to the intense taste of green juices, I recommend you start with the soft core version. It's easier to stick to a juice regime if you enjoy the taste. But if you are used to savoury green juices and want to kick-start your re-boot, the hard core version might be for you.
You can go with either of the green juice versions, or alternate drinking both of them. Whichever version you choose, you'll be doing your body a favour.
How to Make your

Super Green Juice

Without a Juicer
You can, of course, use a juicer to make the juice if you have one. But sometimes I'm too lazy to pull it out and clean it afterward. If I'm making juice from hard vegetables, like carrots, beets, or apples like in my Healing Apple Beet Juice, then I love my juicer. But for softer vegetables, I find it just as easy to make my juice in a blender. A high speed blender (like a Vitamix) works the best for making vegetable juices, however a regular blender will work, too - you will just need to blend the mixture for several minutes longer, and you will need to strain it, for sure.
Just clean and pop all the veggies into the blender.
Whiz 'em up.
And strain the juice through a fine-meshed sieve.
Help it along by scraping and pushing on the pulp.
Voilà. Super Green Juice. Nectar of Youth. Elixir for a New You. (And a whole lot better for you than coffee, pop, and wine!)
Just sip on this throughout the day, either by itself as a juice fast or in addition to small balanced meals of healthy foods.
Your body will thank you.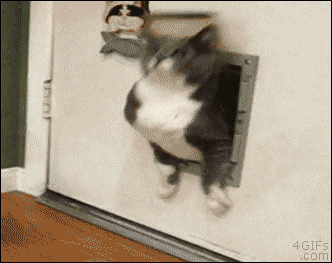 'Okay, I think I need to do some juicing!'
* * * * *
Kitchen Frau Notes: If using other sprouts besides bean sprouts, be aware that different sprouts and microgreens have different flavour profiles. In the batch for these photos, I added in a handful of mustard microgreens, which have quite a peppery flavour. Using only bean sprouts will provide a more neutral flavour.
When using turmeric, it's important to always include a little bit of black pepper as it hugely increases the bio-availability of the turmeric.
To make this green juice more beneficial to your body, try to use organic ingredients as much as possible - it eases the load on your liver so it doesn't have to deal with extra toxins.
Super

Green Juice

Recipe
Hard Core Version:
2 tomatoes
a 6-inch piece of English cucumber or 2 mini cucumbers
2 stalks of celery
2 cups (90gms) of lightly packed spinach
1 cup of bean sprouts (or a mixture of bean sprouts + other sprouts and/or microgreens)
½ of a lemon, including the white pith
½ teaspoon ground turmeric (or ½-inch/1cm piece of fresh turmeric)
⅛ teaspoon Celtic or Himalayan salt
⅛ teaspoon black pepper
3 cups filtered water
6 to 7 drops of liquid stevia (optional)
Soft Core Version:
2 ripe pears or 1 Asian pear
a 6-inch piece of English cucumber or 2 mini cucumbers
2 stalks of celery
2 cups (90gms) of lightly packed spinach
1 cup of bean sprouts or packed romaine lettuce
½ of a lemon, including the white pith
3 cups filtered water
6 to 7 drops of liquid stevia
Procedure for both Hard Core and Soft Core Versions:
Wash all the vegetables, scrub the cucumber well, rinse the sprouts well in a sieve. Cut them into large chunks. (If using pears, core them but no need to peel them.) Peel the yellow zest off the lemon quarter with a sharp knife or vegetable peeler, but leave on as much of the white pith as possible, as this is a concentrated source of many vitamins and flavinoids.
Place all ingredients except stevia in the canister of a high speed blender. If your blender canister is smaller, leave out about half of the water for blending, and add it when straining the juice.
Blend on high speed for about one minute (longer for a conventional blender), until the mixture is smooth.
At this point you can leave the pulp in and drink it as a smoothie, but I find the green juice is more palatable and I can drink more of it when it is strained.
Pour the juice, a bit at a time, through a fine-meshed sieve into a large container or pitcher. Use a silicone spatula to scrape down the sides of the sieve so the pulp keeps moving and the juice strains through. Keep scraping and pushing on the pulp until you have only about ¾ cup/180ml of it left. OR pour the blended juice through a nut milk bag and squeeze it until you have about ¾ cup of pulp left. Discard the pulp, or mix it into meatloaf, soups, or stews. (You can freeze it, too.)
Add stevia to the juice if you wish, to sweeten it slightly.
Pour the super green juice into a container and keep it refrigerated. Consume it within 24 hours, sipping on it throughout the day. Shake the container each time before pouring.
Makes about 5 cups (1.2 litres).
Guten Appetit!
Sign up here to receive new Kitchen Frau recipes directly to your email inbox, and get a handy and useful kitchen tip with each recipe.
If you like my recipes, follow me on Instagram, Pinterest, Twitter, and Facebook. You'd make my day!
Don't forget to PIN IT to save the recipe (hover over the picture and click the 'Pin it' button):
You might also like: