Juicy burger pops of spiced ground beef make the most fantastic finger food. Kids and adults alike have fun eating food on a stick. Dip them into your favourite sauce for an easy appetizer or light meal. (Skip to recipe.)
Whether you're cooking with a kid or making a bunch for a grown-up get-together, you'll have fun making a batch of these quick and easy burger pops. A special trick keeps the meat moist and helps it brown beautifully.
Cooking with Meredith
Okay, raise your hand if you think food tastes better on a stick.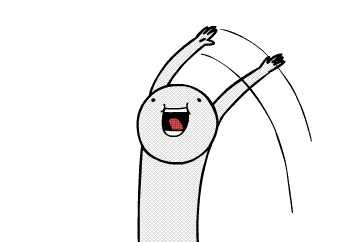 Me too! Me too!
Food on a stick increases the fun factor a whole lot - no need for knives or forks, and YOU CAN DIP IT! These burger pops are like flavourful little sausages on a stick. They're fun and easy to make. Whip up a batch for a kids' party or serve a tray full of them at an adult get-together. Finger food is always popular, and it's easy to eat. Burger Pops would make a great summer picnic food, too.
I borrowed a little trick that really helps keep the ground meat moist and tender and helps it brown better, which makes these little pops that much more appealing. Serbian and eastern European cooks add a little bit of baking soda to their ground meat when making cevapi (fresh little sausages without casing). The baking soda raises the pH of the meat and prevents the protein molecules from bonding as tightly, keeping the meat more tender, but with a springy sausage-like texture. The meat also retains more of its water, for a moister sausage. In addition, the baking soda (just a very small amount) improves the Maillard reaction, helping the meat to brown better. It's a nifty hat trick! Adding just a ¼ teaspoon of baking soda turns ground beef into a moist, tender little sausage morsel.
Kids will enjoy helping make these tasty treats. They can mix the ground beef and spices and they can help shape the meat onto the sticks. Serve the Burger Pops with your favourite dipping sauce for a party appetizer. Some great dipping sauces are:
Zucchini Salsa or your favourite purchased salsa,
Honey Mustard, Curry Apple Barbecue, or BBQ Mayo,
Or serve this fun food on a stick with a side order of delicious fries as a tasty meal. Try them with Roasted Parsnip Fries, Lentil Fries, Stubby Oven Fries, or a side of Poutine. The Big Beautiful Baked Blooming Onion would be a playful addition to the meal, too.
Let's Get Cooking
Soak the popsicle sticks in hot water. Lay a spoon on top to keep them submerged.
Mix up the ground beef, baking soda, and spices. An easy trick for dividing the meat into 8 equal bits is to cut the ball of ground meat into 8 wedges with a butter knife or popsicle stick.
Form it into 8 round balls. Then roll each ball into a longer cylinder.
Push a soaked stick into each meat patty. Pinch the meat around the stick to seal it.
Shape it and roll it to make a smooth burger pop.
Place the burger pops onto a rack over a foil-lined pan and bake.
Grab your favourite sauce. Try the Guaca-Salsa below. It's so easy to whip together and goes great with the spices in the Burger Pops. Wow!
You're ready to party!
* * * * *
Kitchen Frau Notes:  You can buy wooden popsicle sticks (also wooden coffee stir sticks) in grocery stores, craft stores, or dollar stores. They are about 4½ inches (11.5cm) long. Soak the wooden sticks in hot water for at least 20 minutes. This prevents the handles from burning when they are in the oven.
Burger Pops (Fantastic Food on a Stick)
8 wooden popsicle sticks
1 lb (454 gms) lean ground beef
1 garlic clove (or ½ teaspoon garlic powder)
¼ teaspoon baking soda
1 tablespoon water
1 teaspoon onion powder
¾ teaspoon salt
½ teaspoon pepper
½ teaspoon ground cumin
½ teaspoon dried oregano
(if making these for adults, you can add ¼ to ½ teaspoon of cayenne pepper if you'd like to make them spicy - omit for children)
Put the popsicle sticks into a shallow bowl or container big enough for them to lay flat. Cover them with hot water and leave them to soak for 20 minutes or more.
Preheat the oven to 375°F (190°C). Prepare a baking sheet by lining it with tin foil that goes up over the sides and set a metal cooling rack onto it. The tin foil will catch the grease and make clean-up easier.
Put the ground beef into a medium-sized bowl. Finely mince the garlic clove or put it through a garlic press and add it to the ground beef. (If using garlic powder, add that instead.) Add the baking soda, water, onion powder, salt, pepper, cumin, and oregano. Mix it all very well with your hands.
Pat the meat mixture into a flattened ball in the bowl. Using a butter knife, cut lines down through the ball into eight even wedges. Use your fingers to scoop out the meat from one wedge at a time and roll it into a ball. Make 8 even-sized meatballs and lay them on a plate. Then roll one ball at a time between your hands to make an oval. Press a soaked popsicle stick lengthwise into the oval, leaving about a third of the stick sticking out the bottom. Press the meat around the top two-thirds of the popsicle stick to seal it, then roll it between your hands again to shape the meat neatly and evenly around the stick, forming a nice long (about 3½-4 inches/9-10cm) roll-on-a-stick.
Repeat for the remaining seven wedges of dough.
Place the burger pops onto the prepared rack on the cookie sheet.
Bake for  15 to 18 minutes.
Serve hot with a squeeze of lemon or lime and your favourite dipping sauce - like salsa, tzatziki, guacamole, barbecue sauce, or the tasty Guaca-Salsa below.
* * * * *
*Not quite guacamole and not quite salsa, this  fantastic combination is the best of both - a jazzed-up guacamole and a mellow creamy salsa. Don't let its nondescript colour turn you off. It tastes fantastic.
Guaca-Salsa
1 small ripe avocado
½ cup of your favourite salsa
1 tablespoon fresh lime juice
Cut the avocado in half lengthwise and remove the pit. Scoop out the flesh and mash it really well with a fork or potato masher. Add the salsa and lime juice and stir to combine. Makes about 1 cup of delicious dip.
Guten Appetit!
For more fun cooking projects to make with kids, see the 'Cooking With Kids' series here.
Sign up here to receive new Kitchen Frau recipes directly to your email inbox, and get a handy and useful kitchen tip with each recipe.
Don't forget to PIN IT to save the recipe:
You might also like:
Mexican Burgers with Smoky Chipotle Sauce